Animal Shelter 4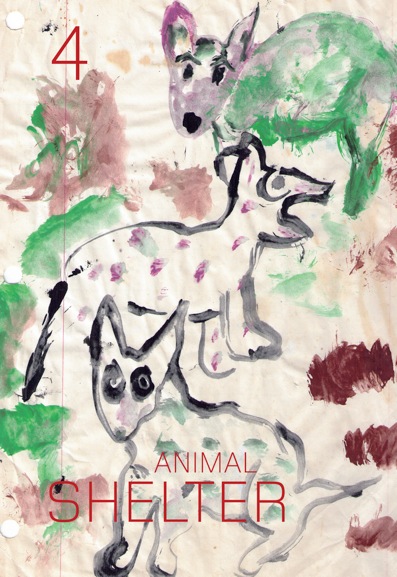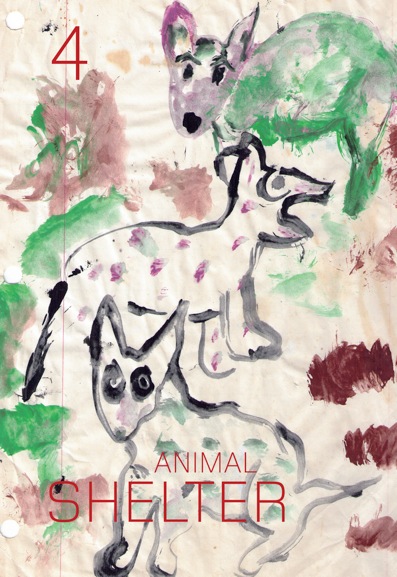 sold out
Animal Shelter 4
Art, Sex, Literature • Issue 4
Edited by Hedi El Kholti
Co-Edited by Robert Dewhurst
Semiotext(e) is pleased to announce issue 4 of its occasional intellectual journal, Animal Shelter. Issue 3 visited exotic locales and obscure alcoves of the past; the new issue circles a constellation of sex, exchange, and debt, with a substantial portion devoted to poetry. In issue 4:
ALAIN BADIOU on Pierre Guyotat's cosmology
TONY DUVERT on ugliness and de Sade
THOMAS GOKEY on art after Occupy
Trance verses by WAYNE KOESTENBAUM
KEVIN KILLIAN on pop-vocalist Maxime Le Forrestier
A conversation with MAURIZIO LAZZARATO on debt and time
SARAH LEHRER-GRAIWER on Lee Lozano's notebooks
Poetry by ALICE NOTLEY, DOROTHEA LASKY, DANA WARD
Other contributors include: Jackie Wang, Emmanuel Moreira, Marie Buck, Lisa Cohen, Robert Glück, Ann Rower, Kate Zambreno, Gary Indiana, Matias Viegener, Rob Halpern, Candice Lin, CAConrad, Bradford Nordeen, Andrew Bernardini, Tim Dean, Jamie Stewart, William Dunaway, Jr.
Art by: Kath Bloom, Kath Bloom, Paul Chan, Steve Dalachinsky, Hedi El Kholti, Aimee Goguen, Vanessa Haney, Gary Indiana, Patrick Kwon, Eli Langer, Candice Lin, Lee Lozano, Filip Noterdaeme, Brad Troemel, and Cayal Unger.
Fleeting, ephemeral, nondigital, and nonhierarchical, Animal Shelter is, as Alex Gartenfeld wrote in Interview, "a loose collection of texts, sequenced like a mixtape," focused yet eclectic. Issue 4 is coedited by Hedi El Kholti and Robert Dewhurst. This and past issues are available at semiotexte.com and from select booksellers.